Pallipana Ambalapuzha temple kerala india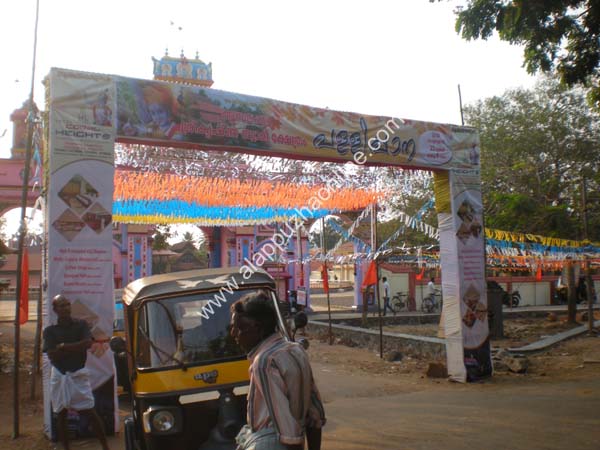 pallipana
pallipana is a rare ritual which is observed once in 12 years at ambalapuzha sre krishna temple.The pallipana is being observed after 12 -panthrandu kalabham- rituals. Every year, the 'panthrandu kalabham' will be observed from Makaram (Malayalam month) 1 to 12. After 12 'panthrandu kalabham', the pallipana will be observed. The ritual being held in 2014 will start on February 22 end on March 8 2014..
pallipana
Mannar Kuttamperoor Velamparampil V K Krishnan will be the chief priest of the ritual. V K Unnikrishnan and Thelliyoor M N Vijayan will be the co-celebrants.The myth behind the 'pallipana' ritual is that Lord Siva and Goddess Parvathy who were incarnated as 'kuravan' and 'kurathy' awake Lord Mahavishnu from sleeping. The 'oothu' and 'moorothu' are the main poojas to be held as part of the pallipana. The velan will do the 'oothu' in the day time and velathy (wife of velan) will do the 'moorothu' during night. . .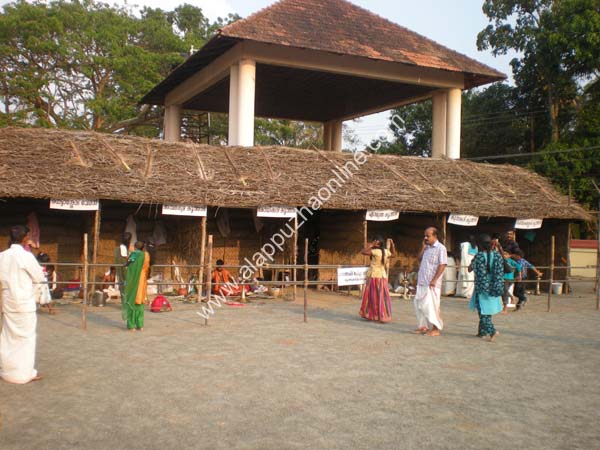 Vijayabali
Vijayabali, another ritual which coincides with the pallipana, will be observed after 12 pallipana's. So the vijayabali will be observed only once in 144 years. As per the documents available in the temple, the last vijayabali was observed in 1954. The next vijayabali will be held on 2073 ..... .
Pallipana