Light house Alappuzha alleppey celebrating 150th anniversary kerala india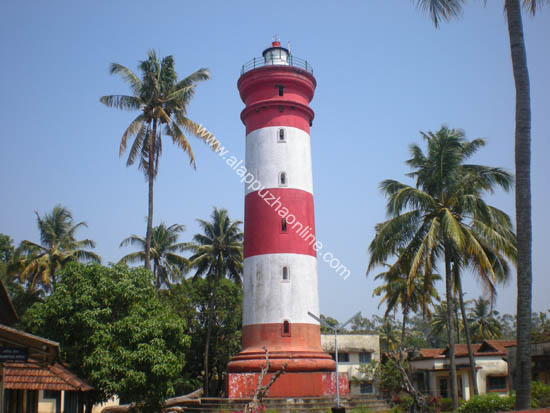 Alappuzha lighthouse
The light house at alappuzha/alleppey is the first on the western coast of India. It is 150 years old, built in 1861 and commissioned in 1862. It is one of the oldest lighthouses on the south-west coast of India. The first stone was laid by Ms. Hugh Crawford, wife of the then Port Officer Hugh Crawford, on April 26, 1860. The lamps of the lighthouse were first lit by Ms. Francis Newcombe Maltby, the wife of the Resident Francis Newcombe Maltby on March 28, 1862
Alappuzha light house
It was constructed using locally available laterite stones and teak It initially had a coconut oil double -wick lamp light source supplied by Chance bros, Birmingham. the same equipment was used till 1952 till it was replaced by 1952 with a gas flasher . . .
Alappuzha lighthouse
A modern electric light, with a 1000W incandescent lamp and fourth order Cata-dioptric lenses, was installed in 1960 with an electric revolving optic system made by BBT paris.. The lighthouse has a range of 25 nautical miles .... .
Alappuzha Light house
Location: Located at alappuzha beach . .