Canals in alappuzha kerala india
Canals in alappuzha
Alappuzha district is criss crossed by numerous water canals...
canals in alappuzha
Some of the canals are West Junction Canal, East Junction Canal, Uppootti Canal, Murinjapuzha Thodu, Kottaram Thodu, Alappuzha-Sherthala (AS) Canal, and the Alappuzha-Ambalapuzha canal... .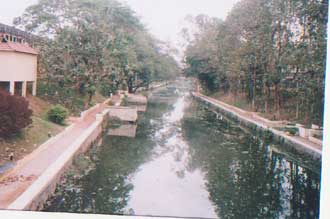 Canals in alappuzha
House boats can be seen in the canals. .... .
canals in alappuzha
Canals have been used to transport passengers and goods. arthungal beach project. .
canals in alappuzha
A project has been taken up to restore and protect the canals of alappuzha. .. ..