Alappuzha to kottayam boat trip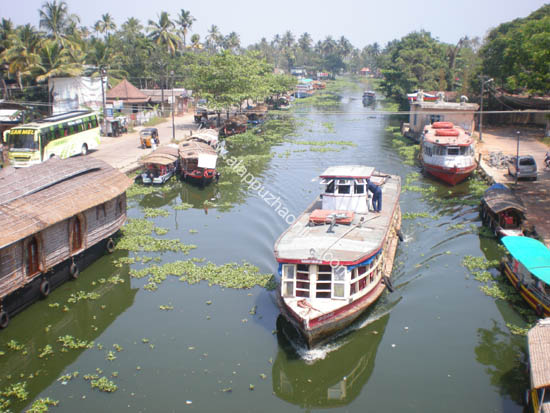 Alappuzha to Kottayam Boat service (29 kms)
This boat service is provided by the Kerala State Water Transport Department a department under the state government of Kerala. The distance is about 29 km. ... .
Alappuzha to kottayam Boat service
Finishing Point of World famous Nehru Trophy Boat Race, Round Shaped Lakes, Manorama Church at Kuppappuram, Large Lake Paddy Fields, 'R'-Block where Agriculture is done below sea level like in Holland , Villages on either side of canal stretching 5 Kms. . . .
Alappuzha to kottayam Boat service
The boat service from Alappuzha to kottayam, one of the oldest transportation routes in Central Travancore has resumed from the first week of october 2017. .... .
Alappuzha to kottayam Boat service timings

There are about six trips to kottayam.
The boat services from Alappuzha boat timings
7.15 a.m. alappuzha to kottayam thru punchiri pullathussery
9.35 a.m alappuzha to kottyam thru puchiri pandisherry chithira
11:30 alappuzha to kottyam pullathussery
4:30 pm alappuzha to kottyam thru punchiri pullathusherry
5:15 pm alappuzha to kottyam via punchiri pandisherry pullathussery
9:00 alappuzha to kanjiram punchiri pullathussery
The departure time from Kottayam are 6.45 a.m., 11.30 a.m., 1 p.m., 3.30 p.m., and 5.15 p.m. There will be one night service from Alappuzha which will conclude at Kanjiram about 2.5 km off Kodimatha, kottayam and make an early return trip to Alappuzha
..
Enquiry
Directorate of State Water Transport Department
Near KSRTC Bus Station, Alappuzha Kerala India 688011
E-mail: swtd_alp@bsnl.in
Telephone: +91 477 2252015
Fax: +91 477 2253770
kottayam
.. .